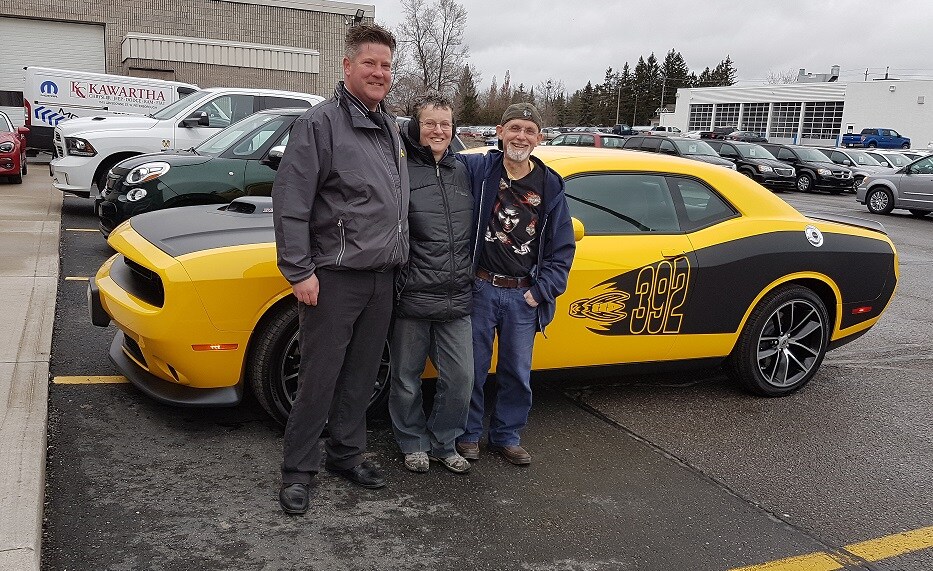 "Our new toy! Jason always looks after us ensuring everything is perfect!"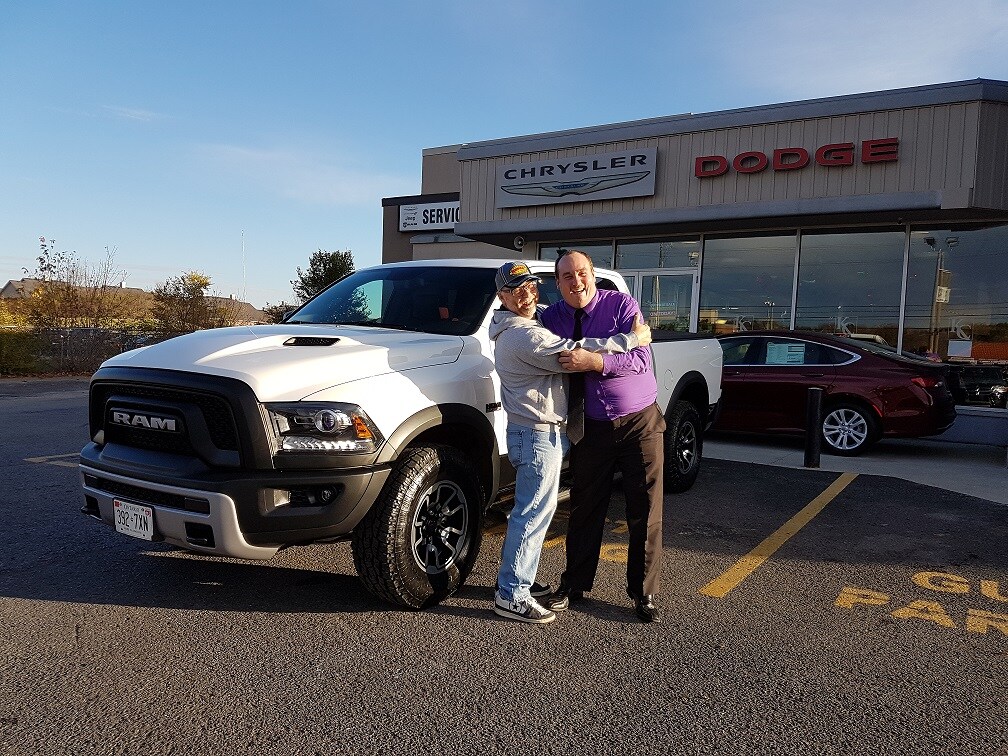 "Patrick was GREAT!" Kawartha Chrysler staff is awesome, we've bought all our vehicles here!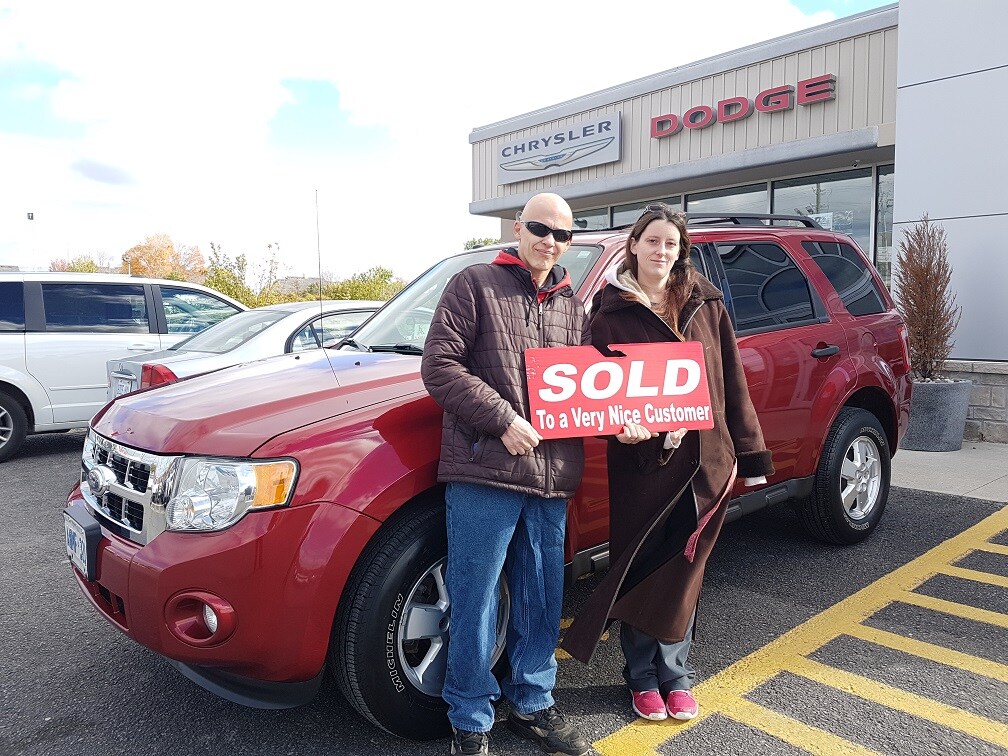 "Thank you Tung and Sandra we love our new vehicle, the customer service was awesome!"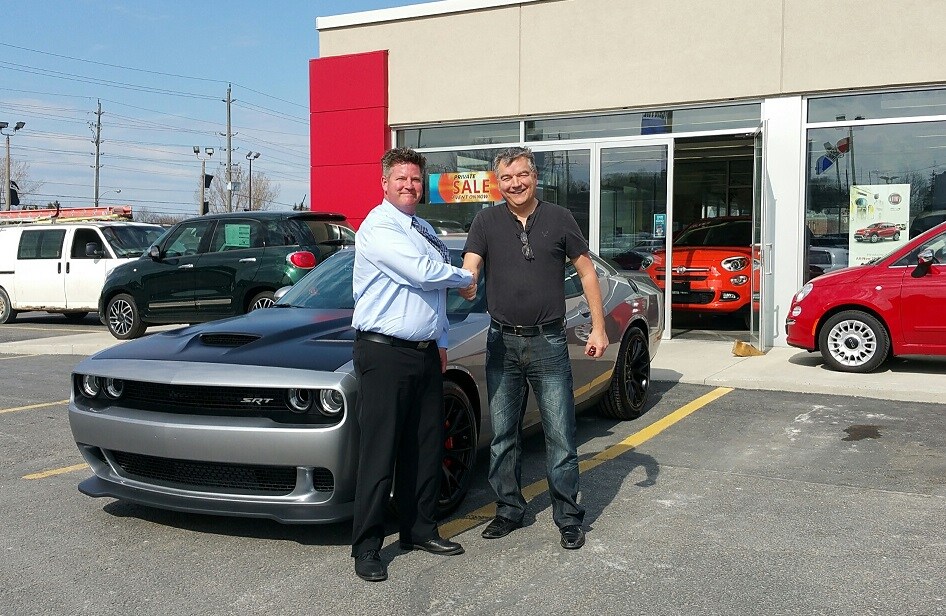 "Thank you Jason, the wait for a CHALLENGER HELLCAT was well worth it! I love this car!
                                                                                                                                    -Mario G.



"
Good morning Craig, another thanks for taking time to coach us on the operation of our new vehicle last night. Lots to take in, but we are almost there, so far so good. Once again, thanks."

                                                                                                                                    - Harry& Cheryl








"Here's what I think of Kawartha Chrysler's Service Department:
I love how courteous and friendly the service departments. I love the extended hours, makes it easier to come in and get my regular service done on my truck. They always explain the work to be done before they do it. I'd recommend to anyone to deal with Kawartha Chrysler!"
                                                                                                                                                            -David P.

"I have been a customer with Kawartha Chrysler for the past 6 or 7 years and now own my 2nd van from them. Their service has always been tremendous and their personnel are extremely pleasant and very helpful. The fact that they offer the free oil and lube service is terrific. I would highly recommend them and have, to anyone interested in purchasing a vehicle."
                                                                                                                                            -Laurence F.

"My reasons for having my van serviced at Kawartha Chrysler are Katy, Steve and Dave."
They greet me by name; they know my vehicle and are familiar with my service history. They explain what work is currently required, and what parts are beginning to show wear. They take the time to explain things in detail if I need it. They are friendly and knowledgeable.
I know that the mechanics do the "actual hands-on work" on my vehicle, and they do a good job.
However it's Katy, Steve and Dave each and every time I walk in the door.
I trust them!
                                                                      -Cathy


Your Word is your word!
Nothing without permission…and you keep my vehicle running…ticketee boo!!
Thanks Kawartha Chrysler Service Department
                                                                                -  Carolle B.